All you need to know to legally teach English in France
Teaching Your Way Around the World
For the past few decades, coincident with the era of cheap airfares and a flood of young westerners doing backpack-style world travel, teaching English as a Second Language (ESL) abroad has been the preferred method for funding brief sojourns and airline tickets onward.
In the early days, these native English speaker "cowboys" and "backpackers" dominated the commercial ESL market worldwide. For a while they set the tone for the entire enterprise, and were known for accepting meager compensation and not always leaving their foreign employers with a favorable impression.
Things have changed in recent years, and all but the meanest back-alley schools in developing countries look for ESL teachers who have some sort of qualification. In Japan and South Korea, long-time leaders in terms of teaching opportunities and salary levels, it is impossible to get in the door for legal work without a 4-year degree. It is a basic requirement for the teaching employment visa. Many other countries have similar arrangements. Under-the-table private tutoring still goes on, but legal employment is very difficult to find without carrying qualifications and covering the legal bases.
Teaching English in France: Qualifications
In France, formal requirements have long been in place to regulate the country's English teaching sector. As with any high-demand occupation, there are opportunities to be found and ways to cut corners for those really determined to pick up a few Francs by teaching English without educational qualifications and legal work status. However, the vast majority of legitimate English teaching jobs in France require at least a 4-year degree in any major.
A Master's degree, preferably in ESL or Applied Linguistics, is generally the minimum requirement for the better university and corporate teaching positions. In some cases, a BA Honors level along with significant experience and EU nationality will be accepted. Highly-qualified hopefuls who are not EU citizens will have a number of significant hurdles to cross in order to secure a work visa.
Such individuals would do best to apply for university jobs. These positions hold out the best possibility for visa sponsorship, an invaluable perk. The ideal and most convenient option in the realm of higher education would be the academic exchange/visiting professor programs generally accessible to those currently working in the western education system at some level.
Hopefuls without a degree in the field should consider getting a specialized ESL teaching qualification. This is a relatively easy way to grab an advantage in the competitive French ESL job market. A TEFL certificate is a good choice because it is widely recognized and appreciated in France. A quick search online will reveal many study options, most at a very reasonable cost in terms of time and money.
Teaching English in France: The Job Hunt
Finding a job teaching English in France may seem a daunting undertaking at first glance. The market is crowded with native speakers from the UK and elsewhere, most jobs are part-time, and the pay at many private institutes is near the minimum wage. However, this situation is not too unusual for the field of ESL teaching around the world.
With some determination, and particularly if you are familiar with conditions on the ground in France, it is not that difficult to find a starter teaching job in the country. The key is to get a foot in the door and make a few connections with an initial teaching position. Finding opportunities becomes much easier after that.
To start working toward that all-important first job, rely on Internet resources for early-stage research. Make a few contacts, ask some questions, and apply for some positions. EU citizens should consider taking a trip to France and conducting an on-site job search. Non-EU citizens can do the same if funds allow, but a return to the home country will be required for visa processing. Otherwise, keep working the online job boards and be sure to look into specialized programs like TAPIF (Teaching Assistance Program In France), Working Holiday programs, and other opportunities offered through educational institutions and under government auspices.
Teaching English in France: Work Visas
EU citizens have an advantage when it comes to working legally in France or any other EU member nation. No visa or permit is needed. Non-EU citizens will need a work visa, and French employers do not customarily sponsor teachers' visas. Government regulations make it too difficult to do so. Therefore, the majority of non-EU citizens who want to teach English in France use other strategies to get a visa.
Citizens from Canada, Australia, and New Zealand who meet the age requirements (Programs typically have an upper age limit of 30 or 35.) may be able to secure a Working Holiday Visa. Rules vary, but in general this type of visa allows the holder to live and work in a country for one year and may be renewable.
A very common strategy for non-EU citizens is living and working under a French student visa. This visa is available to enrollees in courses at a French university or qualified French language school. Student visa holders study approximately 20 hours per week and are allowed to work on the side.
An option for U.S. citizens, the TAPIF program is operated by the French Ministry of Education with the specific objective of placing American English speakers as assistant English teachers in French elementary or secondary schools. TAPIF participation works well if you meet the age requirements and your plans for staying in France fit program parameters.
Although non-EU citizens have to clear a few hurdles to teach English legally in France, procedures are relatively simple in comparison to requirements at other popular ESL teaching destinations around the world. Once a visa is in hand, an English teacher in France enjoys a great lifestyle and a high degree of freedom in the choice of where to work.
Teaching English in France: Language Immersion Homestay Programs
There is a nice teaching job opportunity available to native English-speaking UK expats living in France with their families. Programs that put together homestay language immersion holidays for French children and adults are often looking for quality host family candidates. These programs offer qualified individuals the chance to work from home as English teachers and Anglophone cultural ambassadors to French English learners.
For example, Talk to Teach is a portal for Daily English, a leader in language learning homestay holiday programs. Candidates should have appropriately-aged children, a suitable home in France or southern England, and at least one parent with a degree-level qualification and the time and inclination to engage in language teaching, cultural exchange, and fun activities with young French students.
Teaching homestay kids as a host parent is arguably one of the easiest and most attractive ways to get involved in teaching English to French speakers. Beyond a university degree in any subject and the innate talents and capabilities that make a good teacher, no particular qualification is needed. Those without university degrees may be able to substitute a TEFL certification, easily obtained via a program of online coursework and teaching practice.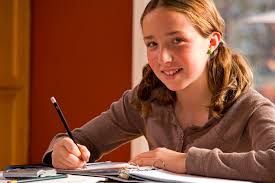 You Can Teach English in France!
Teaching English is probably the most common way for native English-speaking expats to earn money in France. And even though starting pay is not high at many jobs, the relatively low cost of living in France can make up for it. Moreover, life in France offers rich rewards beyond money in the form of cultural enjoyments, great food and drink, history, scenery, recreation, and more.
Just like any other worthwhile endeavor, getting set to legally teach English in France takes a bit of effort. But there are also many available aids and options for connecting with a rewarding teaching job in the country. Get started now and you will soon be living the dream as an ESL teacher in France.